Board of Directors
Brad Oberto, Board President
Montrose, CO 
Brad is a Montrose native and graduate from Colorado State University in Ft. Collins. He has spent the last 12 years in commercial banking and is current VP Loan Officer at Bank of Colorado. He believes All Points Transit serves a vital need in our area and is committed to its continued growth. He is very active in the community and supports many organizations including Boys and Girls Club, Montrose Rotary Club and Montrose Chamber of Commerce
Phil Daley
West End 
Phil is retired from aerospace where he was involved in advisory, professional, and academic boards or committees.  He has skill in simulation, analysis, and design of adaptive high tech systems.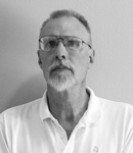 Corey Cantrell, Vice President
Montrose, CO 
Corey is currently the Assistant Marketing Director at the Center for Mental Health, where he focuses on marketing strategy, graphic design, photography, and videography. Corey joined the Board of Directors to represent the many Center clients that use All Points Transit for their daily transportation needs. Corey's goal for All Points Transit is help guide their marketing efforts to maximize their effectiveness
Virgil Turner, Secretary
Montrose, CO 
Virgil Turner has served as the director of innovation and citizen engagement since August of 2012. Currently Virgil  is leading the effort to make the City of Montrose a Gigabit city.  His nearly 26 year career with the city began as a police officer and public safety information system administrator.  In 1991, Virgil began work in the information services department as a programmer/analyst and later served as the network manager and information technology manager.  Virgil was named the administrative services director in 2005 with responsibilities over information technology, geographic information services, facilities and city clerk.    He now works to drive innovation and  improve the value proposition in the provision of public services to citizens. One area of innovation Virgil has focused on is the implementation of shared services arrangements for governmental and nonprofit organization, designed to reduce cost to the public through economies of scale and scope.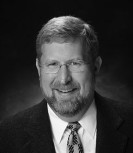 Deborah Dillon
Delta, CO

Debbie has been a RN for 35 years, working much of that time as the School Nurse in the West End of Montrose County at the West End Public Schools. Currently, she is a Care Coordinator at Delta County Memorial Hospital and Clinics, working with Medicare patients. One of her roles as Care Coordinator is to help patients navigate the transitions following hospital and ER discharge as well as helping them to manage their chronic disease conditions. Transportation is often a major concern for this patient group and All Points Transit is vital in filling this need.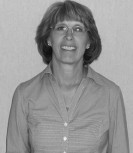 Jacqueline Davis
Olathe, CO
Jacque Davis is a Montrose native and graduate with Masters of Health Administration from Ohio University. Jacque is the Community Relations/Admissions Director at Colorow Care Center in Olathe, CO. She brings her expertise in senior and public healthcare, public relations and marketing. She has worked directly and partnered with All Points Transit in helping meet senior transportation needs throughout the community for over 7 years. Jacque is active in her community in numerous senior resource programs, healthcare coalitions and the Montrose Rotary Club. She enjoys time with her family and playing in the beautiful Colorado mountains.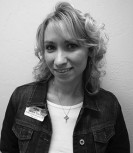 Martin Lutz
Montrose, CO 
Martin works for Montrose Memorial Hospital as the Director of Business Development and Outreach and the Director of Rehabilitation, Wellness Services and Joint Replacement Center at Mountain View Therapy. Martin is a Colorado native, born and raised in Pueblo, CO and spent many weeks growing up on his grandparent's farm in Montrose. In 2002, Martin accepted the position with Montrose Memorial Hospital. Under Martin's leadership, the services have grown. Through marketing and expanded programming, Mountain View Therapy has established itself as a premier provider of rehabilitation services. Martin is married with 3 children. Martin previously also owned and operated a woodworking business, which he hopes to return to someday.